Partition Walls For Offices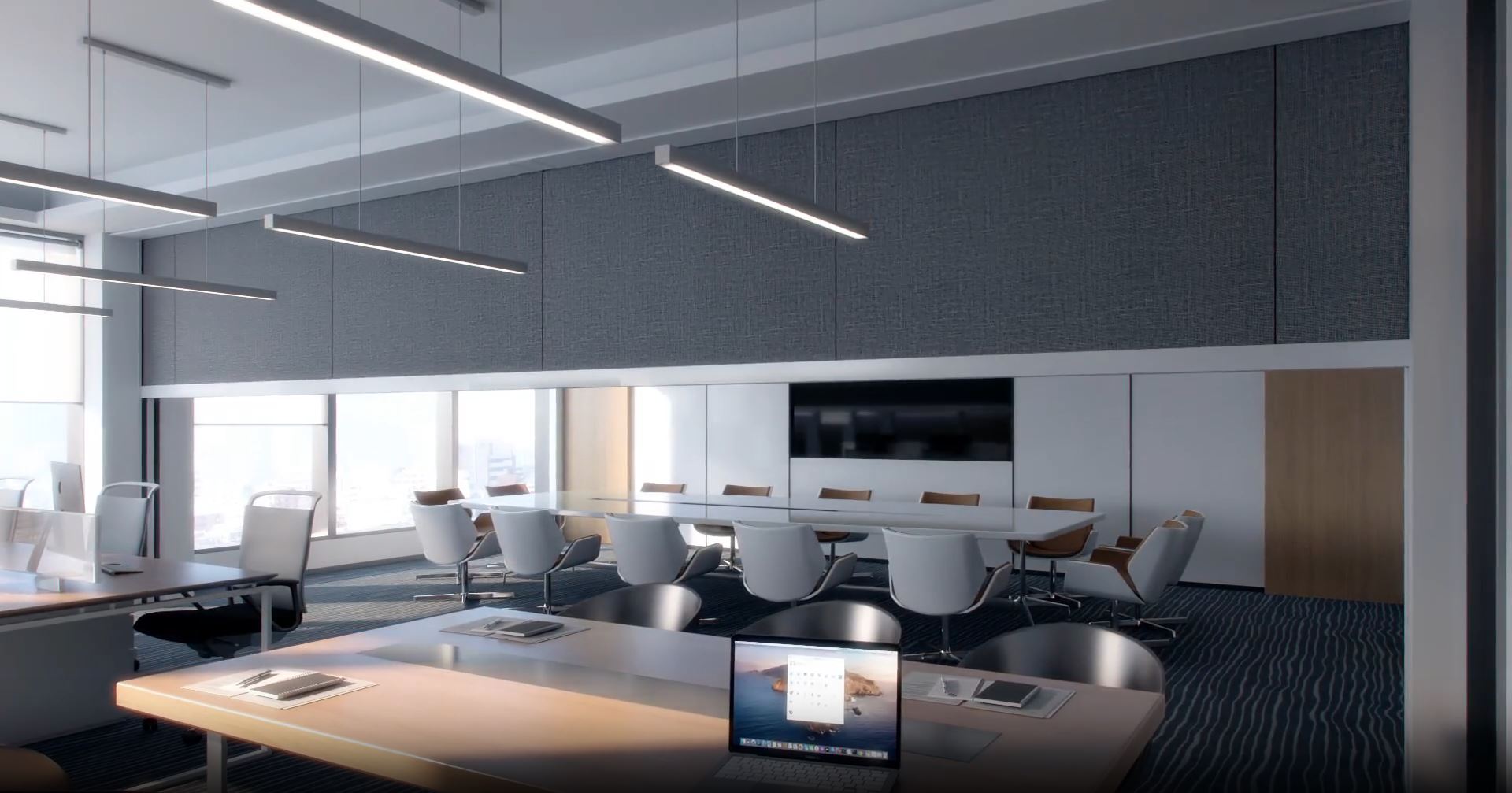 Partition walls are a great fit for offices and workspaces. Whether you want to create an impromptu meeting room or you need to have an accessible storage room without completely redesigning your office floor plan, partition walls present a flexible and cost-effective solution. In fact, offices around the country (and the world) are increasingly turning to temporary partition walls in place of permanent remodeling.
But deciding if partition walls are the right choice for your office or workspace will require you to consider your budget, your needs, and even your personal preferences. If this is your first time considering temporary walls for office buildings, you probably have a lot of questions. For example, what are the benefits of glass partition walls for office spaces? Should you use movable walls for your office? Finally, where can you find high-quality partition walls to install in your place of work?
In today's guide, we will answer all of these questions and more. So let's get started!
How Partition Walls Are Used In Offices
Usually, when you think of an interior office wall, you just think of a vertical surface in your workplace. You may not really consider the purpose it serves. But when you start to consider partition walls, you realize that these "dividers" actually have a lot of functionality, especially in a work environment. Here are just a few of the most common ways partition walls are used in offices:
Customized Workspaces - In the past, offices were often divided into permanent offices for management and temporary cubicles for non-management employees. Naturally, office dynamics have changed a lot, and many companies have ever-changing needs for all kinds of employees. Partition walls offer a great replacement for cubicles and even permanent individual office rooms, as they can be customized and changed as needed.
On-the-Fly Meeting Areas - Does your office building lack sufficient space for meeting rooms? Do you find that you're competing with others to book meeting rooms ahead of time? If so, temporary partition walls could help you create additional meeting areas whenever you need them.
Conference Rooms - Partition walls for conference rooms are great because they make an office space far more adaptive to large numbers of people. For example, if you plan to invite employees from different branches within your company, you can use partition walls to close off or open up spaces to accommodate varied numbers of attendees.
Temporary Workstations - If you have temp workers or even projects that require contractors to come in for a set period of time, it simply doesn't make sense to completely upend your office to try to find more space. Instead, you can use partition walls to create temporary workstations and individual offices.
Noise Control & Privacy - Certain open office layouts are great for keeping employees in contact with one another, but they can also make it difficult to manage calls or other tasks without excessive noise. Partition walls make it easier to open up spaces when convenient and close them off when you want to have greater privacy or noise control.
Breakrooms - Not all office buildings have sufficient space for rest and relaxation. Adding partition walls can give you instant breakrooms so that employees can take breaks in peace and quiet. Temporary walls also mean that you don't have to permanently dedicate a space to relaxation; you can change it from a breakroom to a meeting room (or something else entirely) whenever you like.
Temporary Storage - If you have old equipment or furniture that needs to go into storage, you can close off specific areas with partition walls so that your storage items don't spill out into your workspace. This is also a great way to keep your main office or lobby looking pristine whenever you have clients or other visitors stop by.
Types Of Office Partition Walls
There are a lot of different kinds of partitions used in offices. They often differ based on design, material, functionality, and price. What works best for one office won't always work great for another. That said, retractable, vinyl walls are often among the best choices for all-around quality, privacy, and sound-dampening features. In any case, here are some of the most common types of office partition walls:
Privacy Dividers - Privacy dividers can function as movable partition walls for office spaces. While these are often cheap and easy to set up or take down, they do not last long and offer very little in the way of privacy.
Folding Partitions - Folding partition walls for offices are similar to privacy dividers, but they are usually larger and provide greater floor-to-ceiling coverage. That said, you will still struggle to reduce noise levels if you rely on folding partitions alone.
Glass Partitions - Glass partitions are very common in offices. They look very sleek and modern in most cases. The downside is that glass partition walls provide full or partial visibility on both sides, and limited sound reduction. Moreover, glass is more likely to become cracked or damaged than many other materials.
Retractable Walls - Retractable walls are often motorized and made of vinyl or a similarly strong material. These can offer ample privacy, sound reduction, and versatility compared to most other partitions.
Benefits Of Retractable Walls For Offices
When you opt for quality retractable walls, you can take advantage of a lot of great benefits for your workspace, including:
Enhanced Flexibility - When you have one or more retractable walls installed in your office, you can adapt to different needs with the click of a button. This means your office will have much greater flexibility as your business grows or makes changes in the future.
Cost-Effective Remodeling - Do you want to redesign your office, but you don't have a full remodel in the budget? If so, partition walls are a great solution. You can use partition walls to completely change the layout and even aesthetic of your office at a fraction of the price.
Optimized Spacing - When you invest in office space, you want to make sure that you're getting the most out of every inch of real estate. Partition walls can help you optimize your spacing and prevent wasted space from eating into your budget.
Better Sound Control - Want to keep phone calls and meetings in one area of your office from interfering with work in another area? With partition walls, you can have much greater control over sound penetration and privacy.
Improved Energy Efficiency - Adding partition walls is a great way to reduce your utility bill, especially if you have a large office space that requires a lot of electricity for lighting and temperature control. You can partition off certain areas so that your A/C and heating systems don't have to work nearly as hard.
Tudelü Retractable Partition Walls
If you think that retractable partition walls could be the right solution for your office, Tudelü is the answer. We offer the absolute best quality motorized partition walls on the market. Whether you're looking for simple partitions or completely soundproof walls in your office or place of work, we have what you need. Be sure to check out Tudelü's Closure, Private, and Mute retractable partition wall models to learn more!
We hope you enjoyed our guide on partition walls for offices! Are you looking for a high-quality partition wall to put in your home or place of business? If so, be sure to reach out to Tudelü today!