Operable Partition Walls For Residential Usage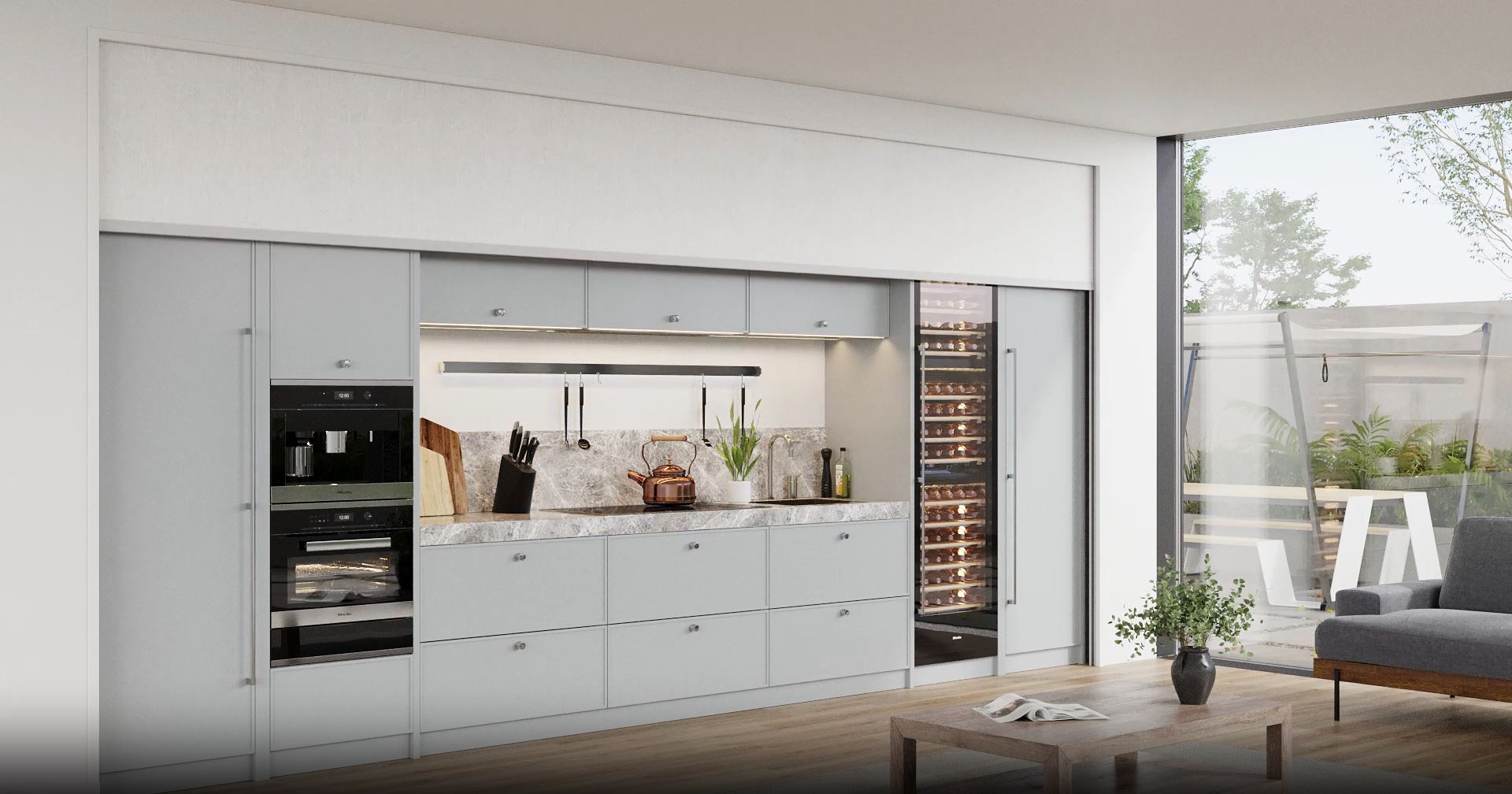 When you're trying to make the most of the space in your home, you might find that you have "too little" space in one area and even "too much" space in another. Rather than tearing down drywall and completely reshaping the interior layout of your home, you can easily redesign your residential space with operable partition walls. With a folding wall system, you get virtually all of the same benefits as a standard wall, without the labor-intensive installation and long construction time.
But if you've never tried operable partition walls before, you probably have a lot of questions. For example, is it possible to find soundproof operable walls? How do these partition walls actually work? What are the most common ways to use them in your home or similar residential space? Finally, where can you find high-quality operable partition walls at affordable prices?
In today's guide, we will answer all of these questions and more, but first, let's look at what operable partition walls are and how they work:
What In An Operable Partition Wall?
An operable partition wall is a divider that is installed in a home or business and can be extended or folded up using a button or remote device. In other words, it is a kind of temporary wall that you can raise or lower as needed. These types of walls are often used as a replacement for traditional drywall structures, which cannot be moved or changed with ease.
If you're unsure about how an operable partition wall could benefit your residential space, here are a few key things to consider:
Flexible - One of the most attractive features of an operable partition wall is its ability to provide instant versatility to your space. Need a quiet area to study? Want to expand your living room to accommodate visitors? Need to hide away a messy area from prying eyes? An operable partition wall can fulfill all these needs with the click of a button.
Easy to Change - If it wasn't already apparent, operable partition walls are extremely easy to change. They can be installed or uninstalled in just a few hours, but more importantly, you can "open" or "close" the wall in mere seconds, with absolutely no physical exertion.
Aesthetically-Pleasing - Traditional drywall can look rather bland unless you add decorations or a splash of paint. On the other hand, a quality partition wall is generally made using composite materials that can be customized by pattern and color. This means you can have a temporary wall that already matches your personal tastes and the aesthetics of your home, right out of the box.
Resistant to Sound - Not all operable partition walls are soundproof. That said, the durable material and sealed border greatly reduce sound penetration, even when you're just working with a standard model. Plus, many partition walls are specifically designed to mimic the sound reduction of traditional drywall, and in some cases, even provide soundproofing that goes above and beyond what you could get with alternative walls and partitions.
Cost-Effective - An operable partition wall is extremely cost-effective when compared to most other options. If you really want to redesign an interior space, you almost have to remove or add new walls. Adding standard interior walls can be extremely costly. Alternatively, you could save yourself time and money by opting for a partition wall, which can be "removed" whenever you don't need it!
How Operable Walls Are Used In Residential Settings
There are endless ways you could rearrange the space of your home with operable partition walls, but not all of them may be applicable to your circumstances. If you're unsure how operable walls could be used in your home, here are some of the most common reasons to consider implementing one or more of them in a residential setting:
Divide an Open Floor Plan - If you live in a studio apartment or home with an open floor plan, you probably miss the days of more compartmentalized spaces. Fortunately, with an operable partition wall, you can divide the area into two or more completely distinct areas. This is a great way to completely customize the layout of your residence, without having to take out the sledgehammer!
Create a Private Room - Does someone in your home need to study in a quiet area? Do you want to provide a private bedroom for friends coming in from out of town? Or do you simply like to have a private area to collect your thoughts and decompress? Regardless of your specific needs, you can create a quiet, private space by simply adding an operable partition wall to your home.
Reduce the Noise - If you have kids, pets, or even roommates, you might have to deal with a lot of noise at virtually all hours. This can be stressful, and it could even cause problems with your neighbors. A soundproof or sound-resistant operable wall gives you the ability to greatly reduce the amount of noise coming into or coming out of different spaces throughout your home.
Create a Storage Room - Do you ever feel like you have way too much stuff? When you need to find a way to cut through the clutter, you also have to make sure that you have storage space for the things that can't go in the trash. An operable wall gives you the chance to create a storage room out of thin air whenever you need it!
Hide the Mess - Working and raising a family is hard enough on its own, and you may feel like you don't have the time or energy to keep your house tidy. If you're like most people, you may have a "messy" area of your home that you try to keep away from the public eye. With an operable partition wall, you can quickly hide the messiness before any visitors walk through the door.
Control the Lighting - A home with plenty of natural lighting can be great, but it's not always easy to control. Sure, you can put up window shades or curtains, but what happens if you want natural light in certain areas, but not others? A partition wall lets you have even greater control of the lighting in your home (both natural and artificial). This is especially good if there are certain people in your family on different schedules, and you don't want to bother people with a lot of extra light at specific hours.
Selecting The Right Residential Movable Wall Type
There are technically a lot of different types of moveable walls for residential spaces, but they do not all offer the same degree of functionality. For example, if you want something that is extremely budget-friendly, you might just opt for a folding screen. This is typically used as a "portable changing room," as it can be easily set up, moved around, and then stored away as needed. However, it does not completely close off a space and it offers nothing in the way of sound reduction.
If you want something a bit more robust, you might consider a sliding panel system. However, you have to remember that these are more like doors than walls. They have to be opened by hand, and they may offer little in the way of privacy, especially if they are made of a transparent or semitransparent material like glass. A sliding panel system also cannot prevent sound from coming in or out.
Finally, you can choose an operable partition wall, which is the best for creating completely distinct spaces with ample privacy and sound reduction. Plus, operable partition walls have varied sizes that can accommodate unique spaces, without having to deal with the extra bulk associated with many of the alternatives. As an added bonus, there's no need to find extra space to store your partition wall when it's not in use, as you can simply push a button and have it rolled up in seconds!
Tudelü Operable Partition Walls
Do you want to completely transform your home with an operable partition wall? If the answer is "yes," then you can't go wrong with the quality products from Tudelü. We offer a variety of walls to meet your needs, including our standard Closure model, our Private model for enhanced sound reduction, as well as our Mute model for complete soundproofing.
Rather than depending on clunky, outdated folding screens or sliding panels, why not upgrade to a Tudelü operable partition wall? Our partition walls can give you the greatest value, privacy, and sound reduction for your money, while also empowering you to do more with the space you have. Be sure to check out our selection to find the perfect partition wall for your home!
We hope you enjoyed our guide on operable partition walls for residential usage! Are you looking for a high-quality retractable wall to put in your home or place of business? If so, be sure to reach out to Tudelü today!